Raspberry Sour Cream Cake
This is the Raspberry Sour Cream Cake recipe.
Prep: 15 min
Cooking: 1 h
Refrigeration: 3 h
Yields 6 - 8 servings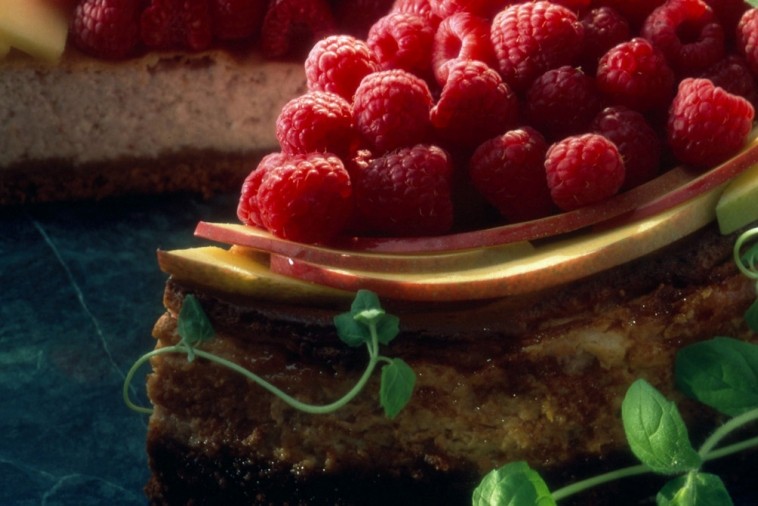 Ingredients
1/2 cup (125 mL) crushed Graham cookies
1 tbsp (15 mL) melted butter
3 cups (750 mL) sour cream
2 cups (500 mL) Canadian Cottage cheese
3 egg whites
3/4 cup (180 mL) sugar
3 tbsp (45 mL) all-purpose flour
Juice of 1/2 lime
1 tsp (5 mL) vanilla extract
1 cup (250 mL) fresh raspberries or frozen raspberries
Choice of fresh fruits
Preparation
Preheat oven to 325 °F (160 °C).
In small bowl, mix Graham cookies with butter. Press mixture evenly into a 9 inch (22.5 cm) buttered springform pan.
Purée sour cream, Canadian Cottage cheese and egg whites in food processor, until creamy. Add sugar, flour, lime juice, vanilla extract and raspberries. Purée again until smooth. Pour mixture into pan and bake for 1 hour. Remove from oven and let stand for 1 hour.
Refrigerate at least 3 hours. Garnish with fresh fruits and serve cold.
Tips