This is the Shake and Scramble recipe.
Prep: 5 min
Cooking: 5 min
Yields 1 serving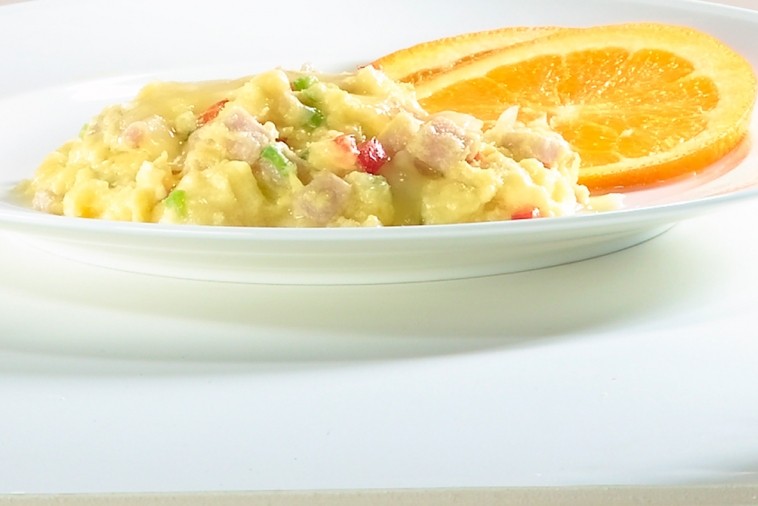 Ingredients
2 eggs
2 tbsp (30 mL) Milk
1/4 cup (60 mL) finely chopped smoked turkey or ham
1/4 cup (60 mL) green bell pepper or red bell pepper finely chopped or cooked vegetables
1/4 cup (60 mL) Canadian Cheddar or Colby cheese grated
Butter
Preparation
Combine ingredients in a container with a tight fitting lid; cover and shake together until well mixed.
Melt butter in a skillet. Add egg mixture. Scramble over medium heat.
Tips
To microwave: Shake ingredients in a microwaveable container; cover loosely. Microwave on medium high (70%) 1 to 1 1/2 minutes; stir around outside edge to move cooked eggs towards the centre. Return to microwave and cook 15 to 30 seconds longer. (Eggs should still look a little moist.) Cover and let stand 30 seconds.
Prepare fixings in separate airtight microwaveable containers the night before, with each family member's choice of meat, vegetable and cheese. Cover and refrigerate.
Learn more about