Shrimp and Brie Cheese Brochettes
This is the Shrimp and Brie Cheese Brochettes recipe.
Prep: 15 min
Cooking: 4 min - 6 min
Freezing: 2 h
Yields 4 servings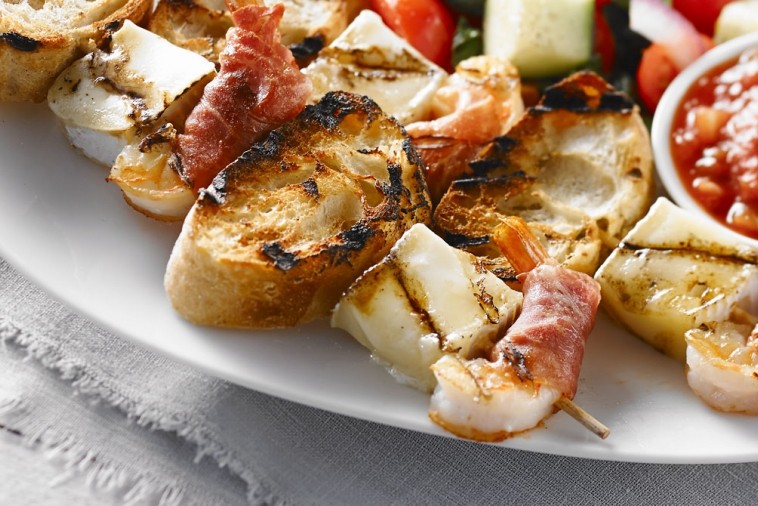 Ingredients
16 (1-inch/2 1/2 cm) cubes of Canadian Brie cheese
5 oz (150 g) prosciutto sliced
16 large shrimp shelled and deveined
1 baguette cut into 16 slices
8 wet bamboo skewers
Preparation
Freeze Canadian Brie cheese cubes for 2 hours, to avoid running while cooking.
Cut prosciutto slices into strips about 1-inch (2 1/2 cm) wide. Roll up each shrimp with a prosciutto slice. Set aside. Alternately thread two shrimp, two Canadian Brie cheese cubes and two bread slices on skewers.
Cook all eight brochettes on a buttered grill over high heat for 2 to 3 minutes on each side. Remove from heat and serve immediately with tomato and onion salad. Serve accompanied with salsa.
Tips
Learn more about