This is the Stuffed Tomatoes recipe.
Prep: 10 min
Cooking: 14 min - 15 min
Yields 4 tomatoes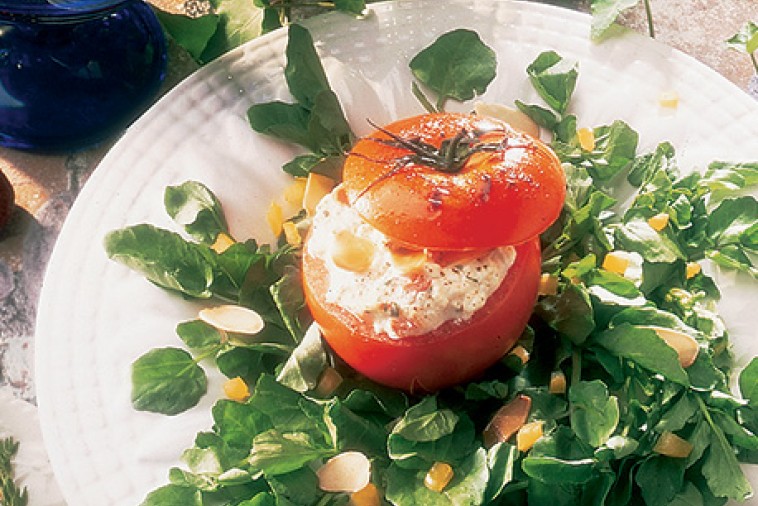 Ingredients
4 large tomatoes
1 1/2 cup (375 mL) Canadian Cottage cheese
1/3 cup (80 mL) Canadian Cream cheese
1/3 cup (80 mL) toasted slivered almonds
1 tbsp (15 mL) chopped fresh basil
1 tsp (5 mL) ground cumin
3 tbsp (45 mL) chopped red bell pepper
Salt and pepper to taste
Olive oil
Preparation
Lightly coat almonds with olive oil and toast in oven at 350 °F (180 °C), for 4 to 5 minutes or until golden.
Slice top off each tomato and scoop out pulp delicately. Reserve half the pulp and transfer to bowl. Set hollowed out tomatoes and their top aside.
Add Canadian Cottage cheese, Canadian Cream Cheese and remaining ingredients to reserved tomato pulp. Mix well. Season to taste. Stuff each tomato with cheese mixture. Cook over medium heat on lightly oiled grill for 10 minutes.
Garnish each tomato with sliced top and serve with watercress salad.
Tips
Learn more about