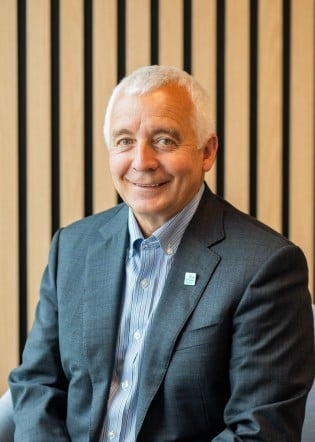 David Wiens
President
In July 2023, Mr. David Wiens was elected President of Dairy Farmers of Canada.
David has been the Chair of Dairy Farmers of Manitoba since 2006. He was first elected to the Dairy Farmers of Manitoba board in 1995.
He has also been a Director with the Dairy Farmers of Canada board since 2009 – and in 2011, he was elected to the position of Vice-President. During his time on the board, David has been the Chair of the Promotion Committee and is currently serving as the Chair of the proAction committee and of the Canadian Dairy Research Council. David also chairs the committee that is reviewing and updating the Code of Practice for the Care and Handling of Dairy Cattle.
David farms with his brother Charles near Grunthal, Manitoba, where they milk 230 cows and have 1,600 acres of cropland.
David continues to take a keen interest in dairy policy on a provincial and national level. He appreciates the opportunity he has been given to shape policies that make it possible for dairy farmers in Manitoba and across Canada to have viable farms.
David has a Bachelor of Theology from the Canadian Mennonite University. He is married to Denise and they have two grown children, Jasmine and son-in-law Nick, and Elizabeth.