Animal Welfare: Our Standards & Practices
When it comes to animal care and welfare, Canadian dairy farmers are leaders in research, innovation, compliance, and continuous improvement. Find out about our Code of Practice and high standards.
Setting the standard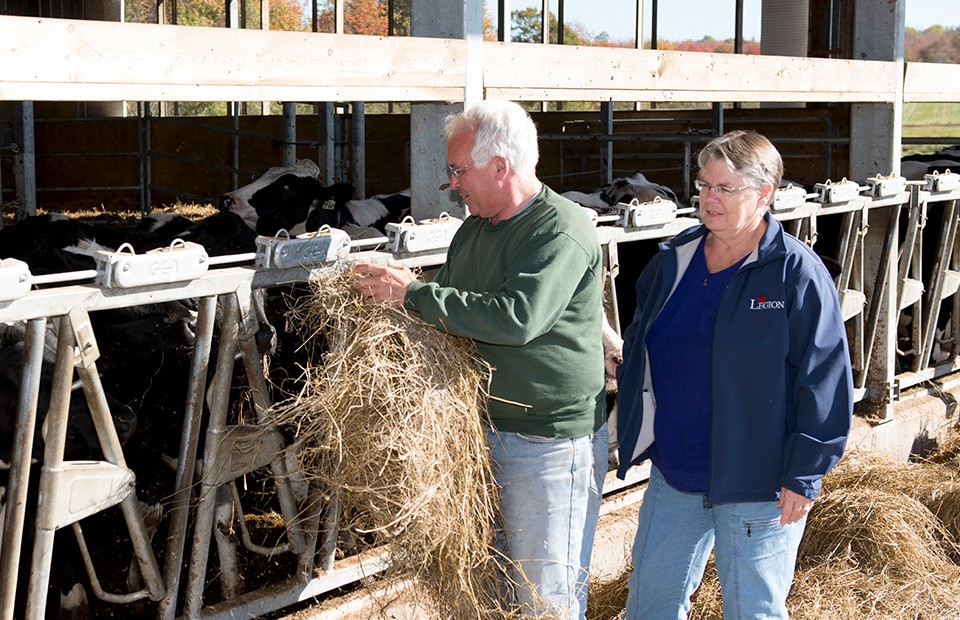 Code of Practice
All Canadian dairy farmers are required to follow the Code of Practice for the Care and Handling of Dairy Cattle. The Code of Practice was published with extensive industry and stakeholder input, and reflects current and leading dairy management practices.
This Code is managed and overseen by the National Farm Animal Care Council (NFACC). NFACC is the only organization in the world that brings together animal welfare groups, enforcement, government and farmers under a collective decision-making model for advancing farm animal welfare.
The Code covers every facet of animal care, from housing and accommodations, to feed and water, to transportation, to husbandry practices, and everything in between. 
At the core of the Code of Practice is the belief – shared by Canadian dairy farmers – that animals should be treated humanely. 
A collaborative approach
Another key tenet of the Code of Practice is the fact that it was developed collaboratively – by farmers, stakeholders and animal experts across Canada. This means the Code is informed by the group's diverse expertise, is backed by science and research, and is specific to our country. 
Committed to research and best practices
Dairy Farmers of Canada and other dairy groups invest in research to ensure our dairy industry's practices are well informed. This approach helps Canadian dairy farmers stay abreast of animal science research and on-farm innovations, with the aim of continual improvement. 
ProAction® 
Canadian dairy farmers don't just talk the talk – they do things the right way, every day. That's why they adhere to the proAction program, which is based on the Code of Practice standards, and which includes specific targets and achievements. ProAction enables farmers to demonstrate their commitment to animal care. Farmers are evaluated on their compliance with the proAction requirements through regularly scheduled validations. 
With the proAction program, Canadians can be confident that the milk they enjoy was produced in a socially responsible way by farmers who are dedicated to the well-being of their cattle.
Learn more about proAction – including additional standards for milk quality, food safety, the environment, and more.