Animal Care is Our Business
When it comes to their cows, dairy farmers are the experts – but they also work with specialists, like veterinarians, cow nutrition experts and other farm advisors to provide the best possible care for their herds.
Meet the Team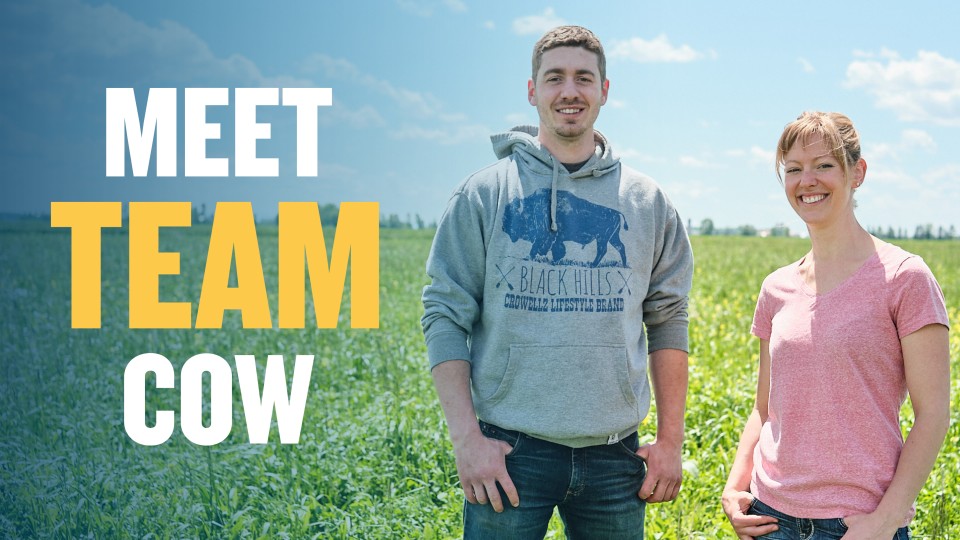 In Canada, most dairy farms are family owned and operated, and it's the farmers themselves who do the daily chores. But when it comes to ensuring the health of the herd, it's truly a team effort. From ensuring the cows' feed provides the right nutritional value, to trimming their hooves, to treating sick animals, cow care takes a lot of expertise !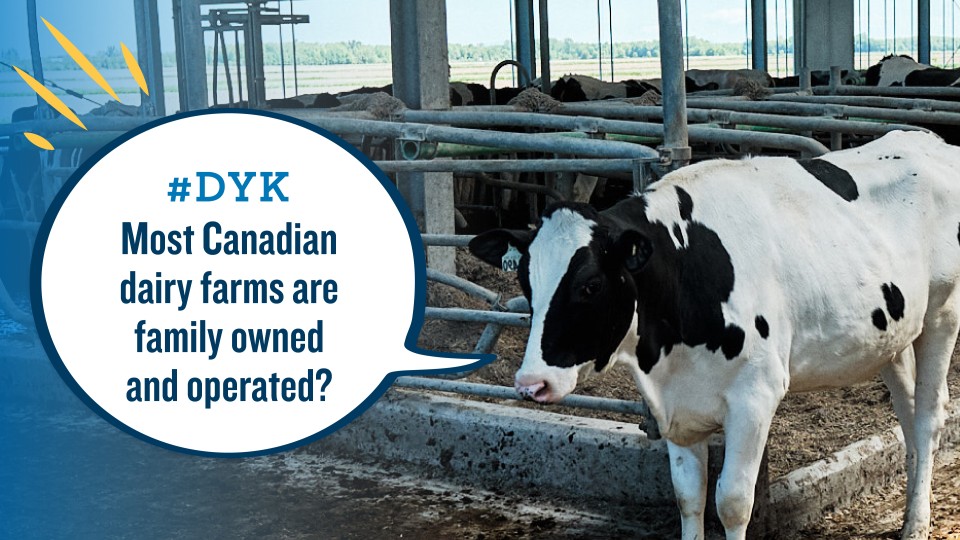 The Farmers
From milking to feeding to checking on each cow, dairy farmers spend hours with their herd every day – even getting to know them by name and learning their individual personalities. By keeping a close eye on each animal, farmers ensure that the cows remain healthy and productive. It also means that farmers can quickly identify and address any problems that an animal may be experiencing, and treat any illness at its earliest stage. (As with humans, prevention is key!)
Farming requires considerable expertise. Best practices and technologies are constantly evolving. That's why the majority of Canadian dairy farmers have pursued a post-secondary degree and many have taken specialized courses on animal care and nutrition.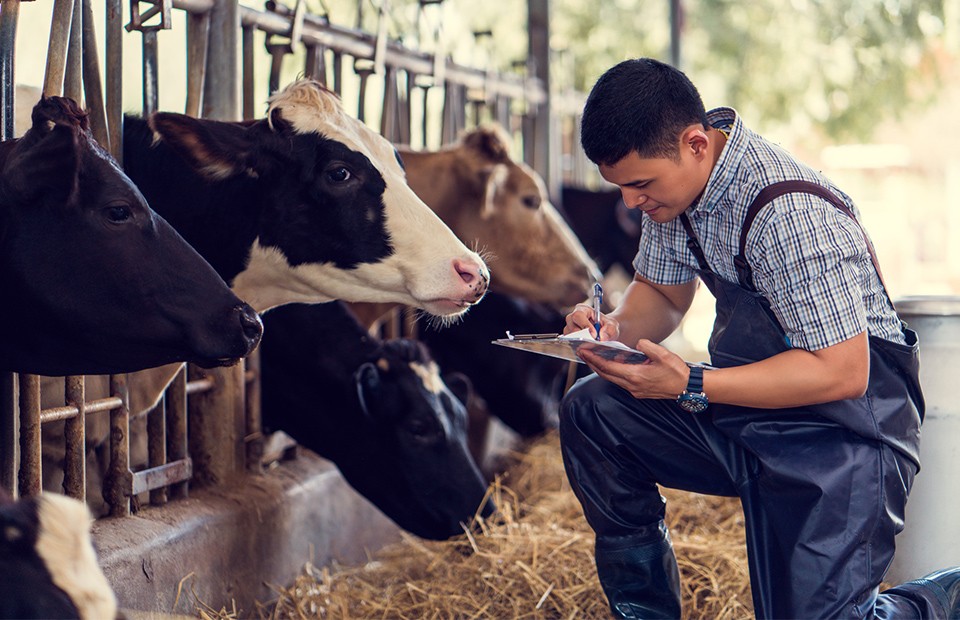 The Veterinarians
Veterinarians play important roles on dairy farms. In addition to treating any sick or injured animals, they also provide routine services, such as checkups and evaluations, vaccinations, herd health assessments, and even pregnancy ultrasounds!
The vets that visit dairy farms are experts in cows and livestock. They are very knowledgeable about all the most common conditions that affect dairy cows, and work directly with the farmers who know their cows best. 
If a cow becomes ill, the dairy farmer and their veterinarian work together to determine the best course of action, which can include antibiotic treatment. Learn more about what happens when a cow needs to be treated with an antibiotic.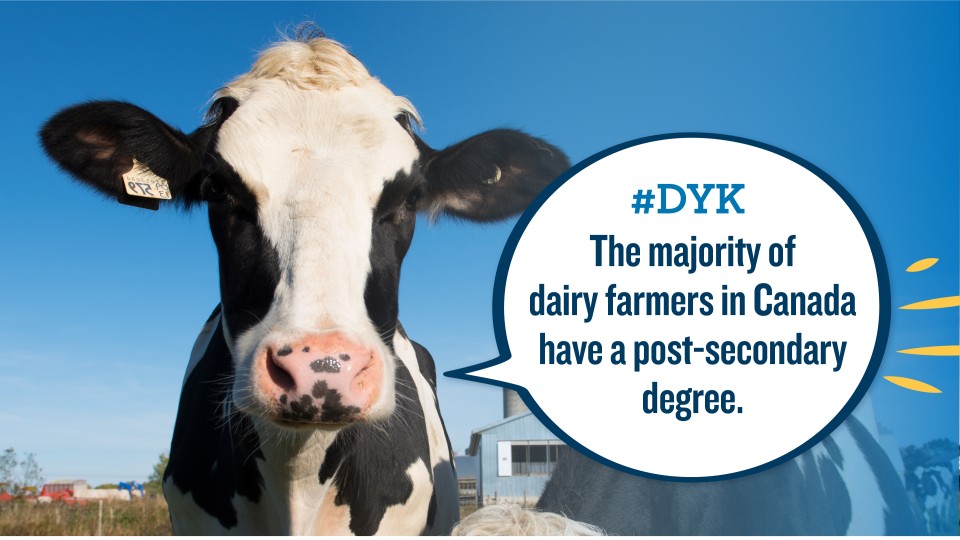 The Cow Nutrition Experts 
Canadian dairy farmers also work with cow nutrition experts, who help formulate cows' diets based on the specific needs of cows at different stages in life and lactation. This can include identifying vitamin and mineral supplements, to complement the crops grown on that farm. 
Modern cow nutrition is a scientific, research-based practice, and an area of special expertise. Cow nutrition experts, vets, and farmers work closely together to ensure the best approach for each herd.
What cows eat matters – for their health, for the environment, and for the quality of milk they produce. Learn more about the diet of a Canadian dairy cow.
 
Farm Advisors & Other Specialists
As in any line of work, there are many types of highly specialized experts available to assist farmers. Whether it's to fill in any gaps in knowledge or to help enhance their own production practices, dairy farmers know they can reach out to these experts when needed. Time to meet a few more!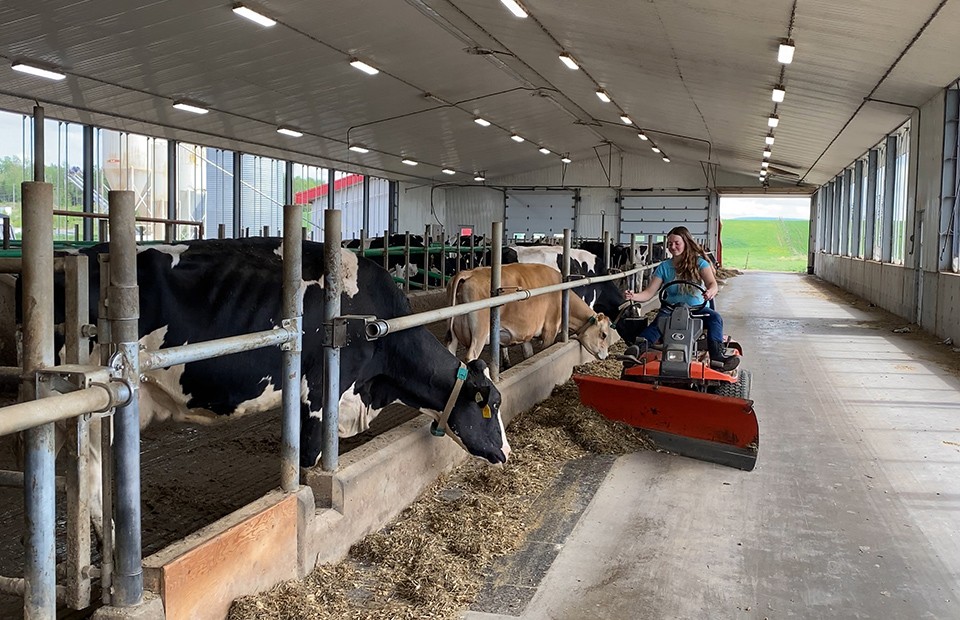 Agrologists
Professional agrologists offer their services in different forms. Some are hired by provincial governments to provide specialized advice to farmers or to keep up to date on the latest science. Others are employed by companies that offer various services to farmers. These experts typically have a degree in agrology or a related field. They stay up-to-date on all the latest research in their respective fields, from soil to crops to animal care. 
Field Service Providers
Depending on the region, a field service provider may be offered by the government or farm groups to advise farmers on matters ranging from milk quality to cow comfort to herd health and performance. These experts help troubleshoot any issue a farm may have, or sit down with farmers to discuss long-term goals for the farm and how to achieve them.
Hoof Trimmers
You may think of hoof trimming as a "cow pedicure" – but it's a serious business, and a highly specialized field. While many farmers do their own hoof trimming, a good hoof trimmer is highly sought after and will be brought in for his or her expertise when needed. Hoof care is important for preventing and treating issues related to mobility and foot health. 
Herdspeople
On dairy farms, the herdsman or herdswoman is the person who works most closely with the cows – all day, every day. On smaller farms, the farmer often performs this role themselves. On larger farms, additional herdspeople and other farm hands may be hired to assist with milking, cleaning, and other chores. 
But the crucial role of a herdsperson is, as the name suggests, to tend to the herd – from traditional observation and treatment, to more high-tech monitoring. Some of the things they track include step counts from pedometers, milk temperature, somatic cell count, and other health data. (Learn more about how technology is used in caring for cows.) 
Their most important roles are to ensure the health and well-being of each and every cow on the farm, and know when to call for outside help.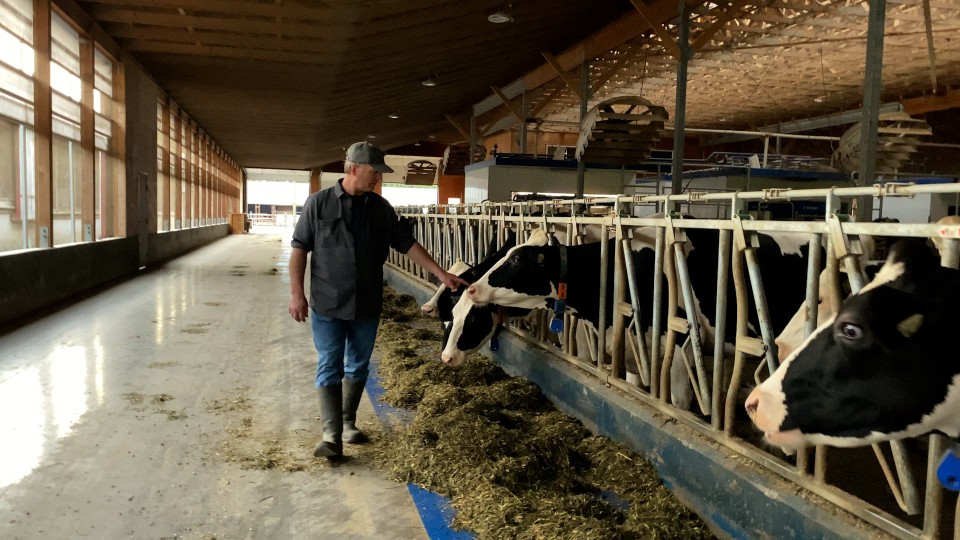 Local Expertise
Building on generations of knowledge and expertise, farmers today are highly educated, acutely trained, and are more high-tech than ever. Across Canada, many local organizations (farm groups, extension services or other peer groups) offer ongoing training and courses to members.
At the end of the day (and for dairy farmers, it's a very long day!), dairy farming is a team effort that depends on a lot of expertise. No matter who is on the team, the health of our cows is always top priority! Whether it's with the farmer, the veterinarian, or other team members, human-animal interactions are important on the farm. No wonder that cows are known to form bonds with their caretakers.1