An elegant tray, delicious and perfectly matured cheeses, a few fragrant beers, good crusty bread, and a few fruits are all you need to pull off a successful (and utterly delectable) "beer and cheese" tasting!
Perfect pairings
To appreciate the various flavours and textures of Canadian cheeses when served with beer, and to make the best of the ensuing harmonies and contrasts, we suggest you offer a variety of cheeses (soft cheeses, semi-soft cheeses, firm cheeses, or even hard cheeses).
We recommend three to four services to highlight some key flavour pairings.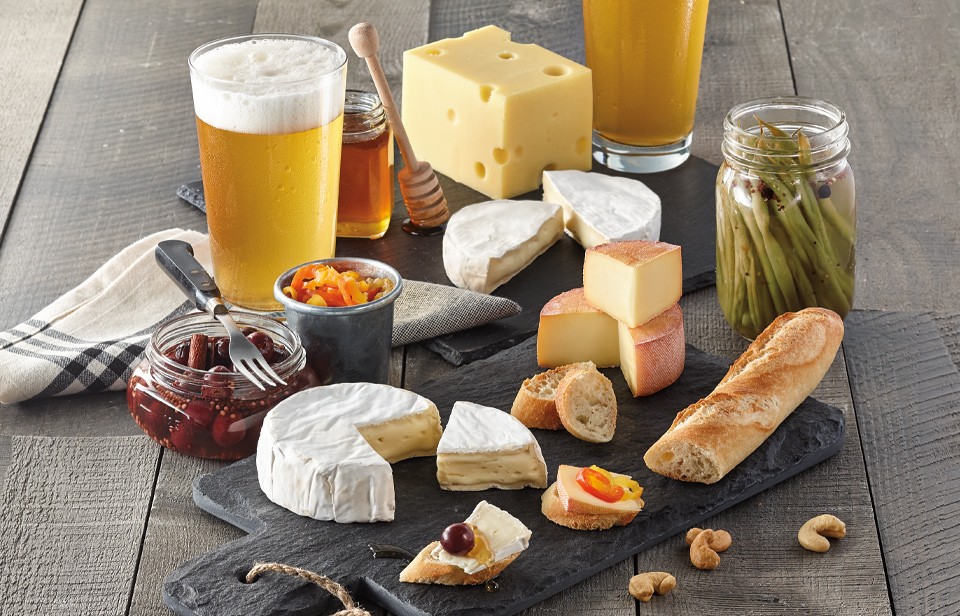 First service
Cheeses: Brick, Brie or Empereur, Havarti or a mild Cheddar, or Monterey Jack and Caciocavallo
Beers: light
Second service
Cheeses: Medium Cheddar, Saint-Paulin, Friulano, a cheese with a washed rind such as Oka or Sir Laurier d'Arthabaska.
Beers: lagers
Third service
Cheeses: Emmental, Gouda, and Medium Cheddar
Beers: ales
Fourth service
Cheeses: Aged Provolone, Sharp Cheddar, and Parmesan
Beers: dark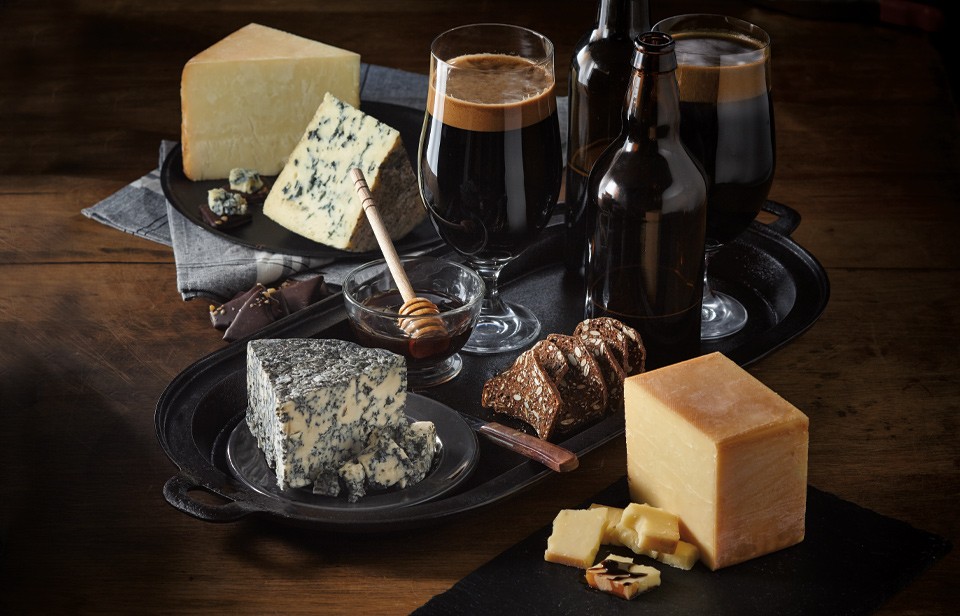 Cocktail hour
For a tasting that takes place at cocktail hour, serve smaller quantities of cheese and one or two different beers. Among the serving suggestions, you can choose whether to go with one or two services, and then select cheeses and beers that have affinities in terms of taste and character, or those that offer a certain contrast.
With these guidelines to aid in your journey of exploration, you'll find the world of beer and cheese pairings offer endless harmonious combinations—all yours to discover.