7 Valentine's Day desserts that beat boxed chocolate
It's Valentine's month and stores are full of chocolates, but why not give this tradition your own spin? It's easier than you think. These rich recipes celebrate cocoa in all its glory include tips for achieving that chocolatey perfection.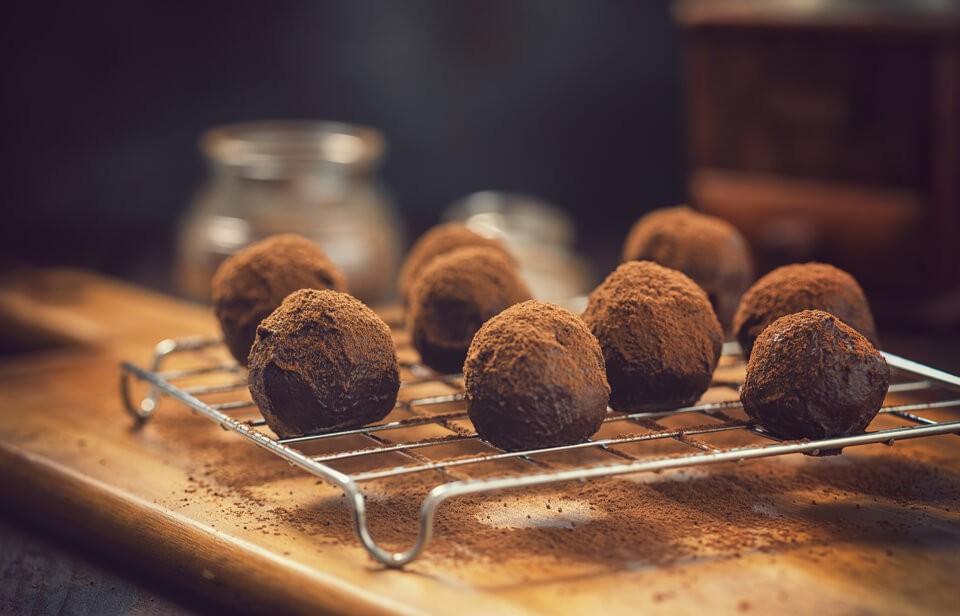 The way to your sweetheart's heart is through, well, their stomach. This Valentine's Day, surprise them with a series of homemade chocolate treats that strike the perfect balance of delicious and thoughtful.
1. Deliciously simple chocolate fondue

A delicious chocolate fondue recipe with just 2 ingredients! A classic combination that can be served with fresh fruit, or even salty pretzels or pillowy marshmallows. 

2. Chocolate cream truffles

Made with just a few simple ingredients, including semisweet or dark chocolate (take your pick), these truffles look and taste a lot more complicated to make than they actually are. To up the impressive factor even more, roll them in a dust of cocoa powdered icing sugar. Boxed chocolates never stood a chance!

3. Dark chocolate cinnamon truffle tart

Spice up your Valentine's Day! This silky, dark chocolate tart with a hint of cinnamon will surely please your palate. 

4. Chocolate peanut butter cheesecake tarts

Make no mistake—this tart is anything but tart. Sweet, creamy, and everything you could ever want in a treat, these bite-sized desserts blend Canadian Cream cheese, crunchy peanut butter, and chocolate shavings with a homemade dough that's as satisfying to eat as it is to make.

5. Divine decadence fondue with mascarpone

More like fun-due! Canadian Mascarpone, cream, and bittersweet chocolate all come together to create the perfect topping for fruit, cookies, and more. The addition of grilled coconut alludes to warmer, more tropical temps for a recipe that's both uplifting, nostalgic, and—like its name suggests—totally decadent.

6. Chocolate orange cheesecake swirl brownies

There's no need to make the tough decision between yummy cheesecake or decadent brownies for dessert thanks to the beautiful intermingling of both into one bite. Plus, orange juice and zest turn this magical, chocolate dessert into something truly unforgettable.

7. Blue cheese and dark chocolate

For the perfect transitional dessert that borrows salty notes from dinner and introduces rich, decadent sweet ones, look no further than this simple bite of heaven. All you need is a chunk of dark chocolate and a slab of Canadian Blue cheese, and you'll wonder why you never thought of this genius idea first!