Brunch is a time to focus on good company, good conversation, and most importantly, good food. Don't let menu planning stress you out of hosting the perfect Sunday brunch. Instead, look to these succulently sweet and creamy brunch recipes that are as fun to make as they are to share among friends.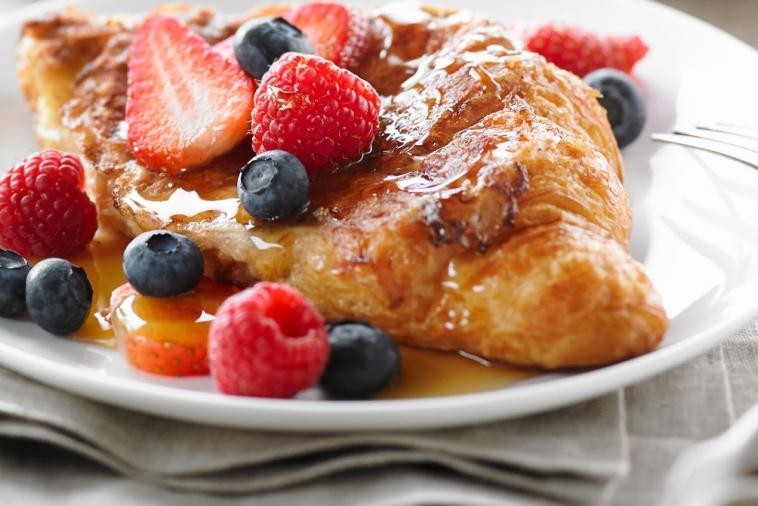 Croissant French toast with fresh berries
Can't decide if you'd rather chow down on a flaky, buttery croissant, or a maple syrup-glazed plate of French toast topped with fresh berries? With this novel recipe, you don't have to choose. Sprinkled with the warm flavours of nutmeg and cinnamon, this recipe proves that you can have your favourite brunch bites and eat them too.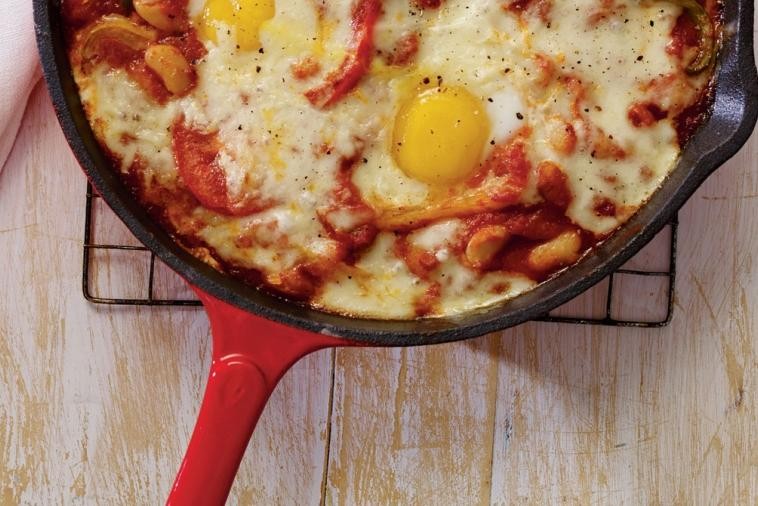 Ranchero eggs with Brick cheese
Start your morning with a cheesy delicacy! This brunch dish packs a generous helping of Canadian Brick cheese. Melted over satisfying eggs and a tangy mix of brightly hued veggies like bell peppers and plum tomatoes, your affinity for this egg-celent dish is never considered too cheesy.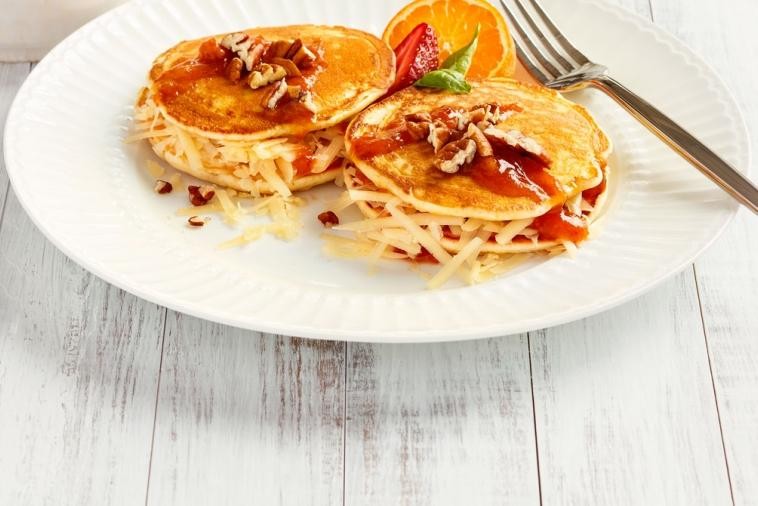 Cheddar and jam pancake sandwich
A stack of pancakes all on their own is an ideal way to kick off Sunday Funday, but even better is to use said pancakes as you would bread. Sandwiched between each fluffy pancake is a heap of melted shredded Canadian Cheddar, creating a mouth-watering creamy texture you never knew your pancakes needed. A pecan and jam coulis topping drives home that sweet-and-savoury flavour. Give them a try.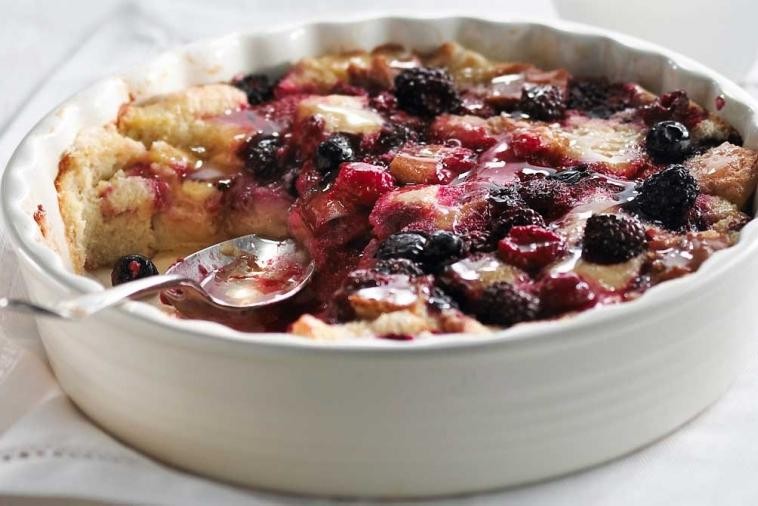 Honey berry breakfast bread pudding
Put together this dish in the evening and allow the flavours to soak overnight, and you'll wake up to quite the treat! This brunch-friendly pudding allow you to set it and forget it. Honey, vanilla and cinnamon mesh wonderfully with the tartness of the berries. After baking, devour as is, or drizzle with honey and cream.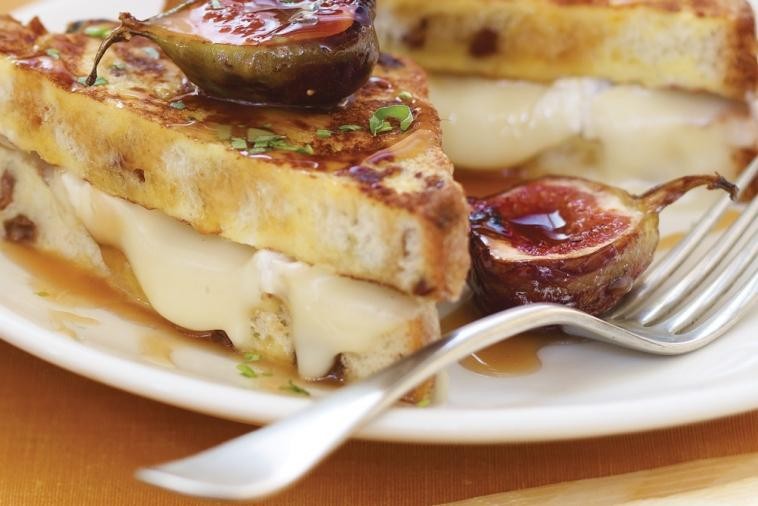 French toast grilled cheese
Skip the five-star restaurant reservations and turn your kitchen into an authentic brunch hotspot. If you've ever struggled to decide on whether you're in the mood for French toast or grilled cheese (because who hasn't had to make that tough decision?), opt for both. Slather walnut cranberry bread in an egg and cream mixture, browning each side so a creamy slice of Canadian Camembert melts on top. For that extra wow factor, serve with a homemade fig and Port syrup.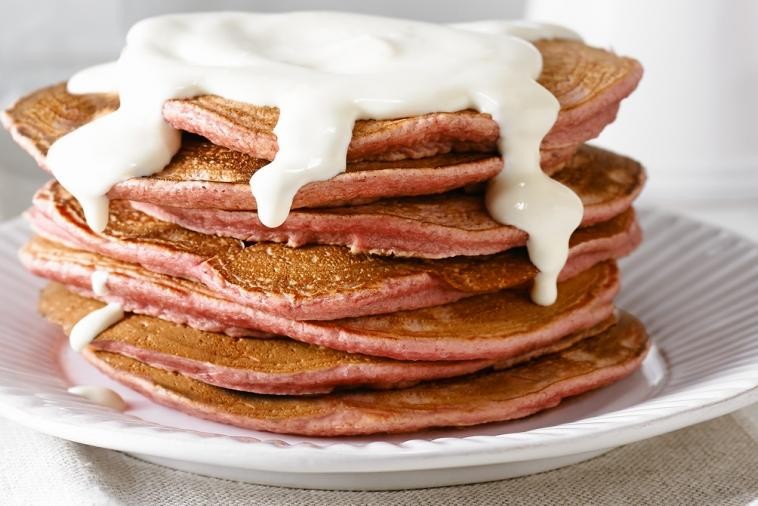 Red velvet pancakes with Cream cheese topping
Red velvet baked goods would be far less exciting without their cream cheese icing counterpart. This brunch idea applies this theory beautifully by giving pancakes a gourmet dessert-like quality. Orange zest incorporated into Canadian Cream cheese is a playful nod to the classic morning cup of orange juice, while red beets and buttermilk give the batter pink hue that begs for a starring role on your Instagram feed. Whip these up and turn up the brunch beet.