7 green recipes to try this St. Patrick's Day (or any other day)
In honour of St. Patrick's Day, we're going green. But let it be known, these recipes are so tasty you'll be making them well beyond St. Patrick's Day.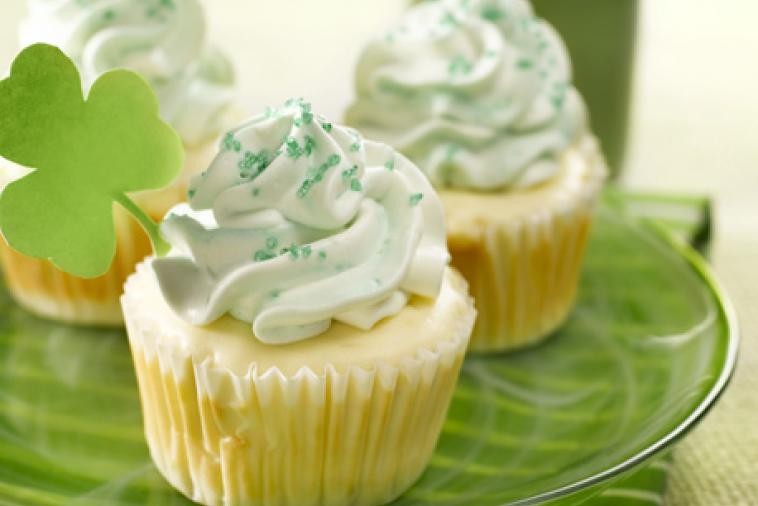 St. Patricks' day is an ideal occasion to go green in the kitchen before you brave the outdoors for the parade. But after taking one bite of these meals, desserts, and snacks, you'll wish green-themed cuisine was the norm all year round. Here's a secret: it totally can be.
1. Shamrock soup

Fresh broccoli, garlic, and potatoes merge to form a hearty potage perfect for keeping you cozy and full, as the celebration goes on and floats go by. Plus, what'll truly add that leprechaun-like smile to your face are the shamrock-shaped cheese croutons, and delightful taste of creamy, Canadian Havarti cheese.

2. Cheesy green onion pancake

Do away with the standard stack of maple syrup-topped pancakes, and experiment with something a little more apt for the holiday. Start with naan bread, and layer it liberally with green onions, shallots, and shredded Canadian Cheddar cheese. Beware: this green recipe may permanently convert you to savoury pancakes!

3. Green and gooey macaroni and cheese

Heaps of comfort food is an absolute must when celebrating during winter months. What makes this a tried-and-true treat is a Canadian Parmesan and Cheddar cheese sauce freckled with spinach and broccoli. Either way, it's a mac and cheese dish you'll want to savour any day.

4. Fresh pesto beans & greens orzo

If you have noodle fatigue (it's rare, but it happens!), try this pasta-meets-rice dinner or side dish. A bright mix of leafy greens, dollops of pesto, fresh herbs, and shelled edamame keep this dish tasting extra fresh. Don't forget to sprinkle on Canadian Parmesan shavings to top it off!

5. Warm green bean and grilled Paneer salad

There's no need to wait for Indian takeout night to enjoy smooth and savoury Canadian Paneer. This cheese has the perfect texture for pan-frying, allowing it to stand up nicely to crunchy green beans and toasted slivered almonds.

6. Wee leprechaun cheesecakes

This cheesecake recipe is the pot of gold of desserts: soft and creamy Canadian cream cheese filling on crunchy lemon wafer, topped with a green sparkly cream for a deliciously festive edge. Plus, they're "wee" enough to leave you with room for seconds and thirds!

7. Ricotta mojito mousse

If you've never enjoyed your favourite cocktail updated as a creamy dessert, you're totally missing out. Grab your mojito essentials like lime, mint, and optional rum, and fold in Canadian Ricotta, whipping cream, and icing sugar. Cheers to that!